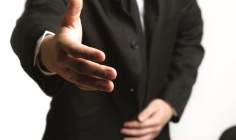 In an insurance landscape with few organic growth opportunities, Willis Towers Watson's CEO John Haley has told delegates at The Economist insurance summit in London that insurers see M&A activity as "the path to growth".
His comments come after a recent survey of senior insurance executives conducted by Willis Towers Watson M&A Risk Consulting, in conjunction with Mergermarket, said the competition for attractive assets will intensify in the next three years as the majority of insurers (82%) plan to acquire, while only one third intend to divest.
The survey noted that in 2015, top-line revenue growth was the leading driver of M&A activity in the insurance sector, with €111.4bn worth of deals completed in the first three quarters of the year – nearly three times that recorded in 2014.
According to the survey, in the next three years the vast majority (90%) of insurers in emerging Asia, Central and Eastern Europe, the Middle East, Latin America and Africa are planning deals.
In contrast, more than half of firms in Western Europe, North America, Australasia and Lloyd's expect to make at least one divestment before 2018, primarily due to consolidation and efficiency drives.
M&A challenges
Asked what challenges, insurers can face in M&A deals, Haley said harmonising compensation benefits can be difficult. In considering an M&A deal, he recommended insurance players understand how companies implement their value systems to ensure the fit each other well.
Speaking on the panel with Haley, Ageas CEO Bart de Smet recommended a partnership approach to mergers and acquisitions when entering new markets. He said: "We look for the local partner."
When asked by a member of the audience why there are no insurance mega deals in Europe, de Smet said the European insurance market is very expensive, very competitive and difficult to generate growth in.
Both Haley and de Smet were also asked their opinion on the impact on the insurance industry if the UK leaves the European Union, known as Brexit.
Haley said it would not make much difference, while de Smet said its UK operations would not be impacted.