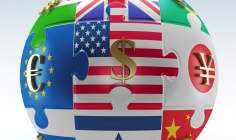 Increased awareness about insurance pooling should drive an uptake in pooling arrangements, according to Dyson's global reward and operations director Matt Austin.
Multinational pooling is a concept linking insured employee benefit plans worldwide for multinational corporations and their global subsidiaries.
It can be used by these multinationals in two key ways: firstly, it can be used to control the costs of an organisation's employee benefits insurance, and secondly it can it can provide centralised management information on multiple employee benefits plans within their organisations.
A multinational pooling network consists of a number of insurance companies located in different countries around the world and can either be independent, or owned by a single global insurer.
For its pooling Dyson works with Insurope, a multinational pooling network, and Austin said pooling brings two main benefits for the company. In the first place, he said Dyson has access to a global network of insurers and the potential to benefit financially from the set up.
He explains: "The global reach and insight is really helpful as we continue to grow and expand into new countries. Being part of the pooling network means we're always able to identify a local partner who can provide an initial view of the market.
"We've used information from network partners to support us in numerous country set ups including Hong Kong, China, Dubai and the Philippines.
In terms of financial benefit, Austin said Dyson transitioned from Multi-pool, Insurope's small groups pool to a standalone pool in 2013 and has greatly benefited from being in a multi-national pooling arrangement.
"We have a stop-loss set up in place to minimise risk and in both 2013 and 2015 we have received in excess of 60% of our premium costs back via dividend payments," says Austin.
Looking ahead, Austin said he is always surprised by the lack of awareness of pooling when talking to other reward people.
"They always seem interested in the benefits it can deliver so with increased awareness I would expect an increase in uptake of pooling arrangements."