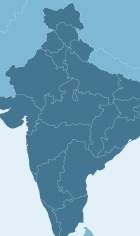 Bengaluru-headquartered Exide Life Insurance has agreed a bancassurance tie-up with Mumbai-headquartered SVC Co-operative Bank.
The deal means Exide Life Insurance will get access to 193 SVC bank branches that currently cater to over 800,000 customers
Kshitij Jain, MD and CEO at Exide Life Insurance said SVC Co-operative Bank's philosophy resonates very well with the long term nature of the insurer's business and Exide Life Insurance's belief that long term relationships build trust.
Importance of trust
Jain said: "Exide Life Insurance looks forward to working with SVC bank where we will be able to capitalize on the trust the bank enjoys with its customers."
Suhas. N. Sahakari, managing director at SVC Co-operative Bank, commented: "Life Insurance is seen both as coverage and an investment tool. While it is important to look at returns on investments made, life insurance needs to be seen primarily as life cover, while there are variants where returns can be generated in addition to the life cover, which could be in the form of ULIPS.
"In this regard, our tie up with Exide Life Insurance will add to our existing repertoire and provide more life insurance product options for our customers to choose from."
Exide Life Insurance Company began operations in 2001-02, is headquartered in Bengaluru and serves 1.5m customers.
Its agency channel comprises of 50,000 advisors who are attached to over 200 company offices across the country. The company also offers group life insurance solutions.