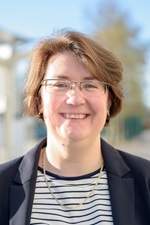 Zurich UK Life has appointed Helen Pickford as chief financial officer (CFO). She will succeed current CFO Neil Evans on 1 April, when he retires from Zurich after 28 years with the business.
Pickford, who has more than 20 years' experience in the insurance industry, joins from Ageas, where she was finance director for 8 years.
Prior to this, she spent almost 15 years in senior roles at Royal Sun Alliance and its associated companies, including as Finance Director of the UK Retail and Affinity business and Group Head of Investor Relations.
Jim Sykes, ad interim CEO of Zurich UK Life, said: "Helen is an outstanding addition to the senior management team, and I am delighted to welcome her on board.
"She brings with her extensive industry knowledge and experience gained over two decades in the highly-competitive insurance market.
"Helen's broad expertise will be crucial as we adapt to the changing needs of customers in the new pensions landscape, and continue to drive the profitable growth of our business."