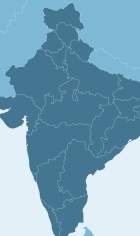 India's HDFC Life and Max Life Insurance are reportedly set to get board approval for a new merger scheme today (8 August 2016).
It comes The Economic Times said India's regulator reportedly told the insurers it was not in favour of the current merger terms as the listed parent of the second company has a contingent liability related to its erstwhile telecom business.
The merger update comes after HDFC Life and Max Life announced on 17 June 2016 they had entered into a standstill agreement to evaluate a potential combination through a merger of Max Life and Max Financial Services into HDFC Life by way of a scheme of arrangement.
Under the new proposal, it is reported that Max Life will be folded into parent Max Financial Services (MFS), which will then be split into two parts – insurance and a residual business that will carry the contingent liability.
The insurance unit will then be reportedly combined with HDFC Life, leading to the listing of the merged entity.
Data from the Timetric report, Life Insurance in India, Key Trends and Opportunities to 2019, which is available at Timetric's Insurance Intelligence Center (IIC) said the Indian life insurance gross written premium increased from INR2.9trn in 2010 to INR3.5trn in 2014.
The Indian life insurance sector's gross written premium is expected to grow from INR3.5trn ($52.4bn) in 2014 to INR 5.3bn in 2019.
Timetric IIC analysis of Indian life market
Timetric's IIC report explains that India's life insurance segment is dominated by Life Insurance Corporation of India (LIC), accounting for 75.4% of the segment in 2014. Competition among the other leading companies, ICICI Prudential, HDFC Standard, SBI Life, Max Life, Bajaj Allianz, Birla SunLife, RLIC, Kotak Mahindra and Tata AIA, is intense.
HDFC Life is a leading life insurance company in India offering a range of individual and group insurance services. HDFC Life is a partnership between HDFC, a major housing finance institution in India and Standard Life.
Max Life, a non-bank promoted private life insurer, is a joint venture between Max Financial Services and Mitsui Sumitomo Insurance.
For more information on Timetric's Insurance Intelligence Center, please www.insurance-ic.com