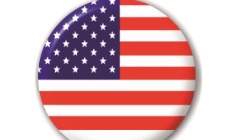 The Guardian Life Insurance Company of America (Guardian) has enhanced its whole life insurance offerings by adding Lifetime Protection Builder and Enhanced Whole Life Policy Loan Options.
Guardian said the Lifetime Protection Builder rider helps bridge the gap between term and permanent life insurance, allowing policyholders the opportunity to transition term insurance to permanent insurance at regular intervals while maintaining the appropriate level of protection at a price they can afford.
This rider provides temporary insurance coverage over a 15 year period. The coverage amount reduces on the 5th, 10th and 15th anniversaries – and the rider provides corresponding opportunities to purchase permanent whole life coverage at the same intervals.
Accumulated cash value
The Enhanced Whole Life Policy Loan Options means whole life policyholders have the ability to access their accumulated cash value by taking a policy loan on the policies' 10th anniversary, for any reason they choose.
Clients will have the option to choose between fixed or variable loan interest rates upon the policies' 10th anniversary. Guardian said this is a feature unique to it and noted that the few carriers that offer a choice force consumers to lock in terms at the time they purchase their policies.
Andy Gordon, head of life product and risk at Guardian, said: "With Guardian's new life insurance enhancements, we're offering more personalisation, so our policyholders' insurance fits them at every stage of their life. They can tailor their policies by starting with more affordable term life and transition into more robust permanent whole life insurance as it makes sense."
Guardian said it is also the only carrier offering whole life policyholders the opportunity to link a portion of their cash value to the performance of the S&P 500 Price Return Index through its patent-pending Index Participation Feature .
Guardian has approximately 8,000 employees and a network of over 3,000 financial representatives in more than 70 agencies nationwide.