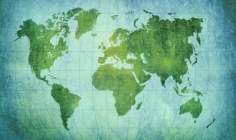 2016 saw global insurance M&A deals fall to the lowest level since 2013, according to law firm Clyde & Co.
Clyde & Co's latest insurance growth report, 'Insurers search for growth', said the number of completed mergers and acquisitions in the global insurance industry fell to 387 in 2016, 13% down from the 444 transactions recorded in 2015.
The second half saw only 186 transactions, a marked decline from the 201 recorded in the first half of 2016.
Andrew Holderness, global head of the corporate insurance group at Clyde & Co, said: ""Last year didn't match what was, in retrospect, a bumper year in 2015. Market conditions for insurance businesses have not improved during the last 12 months and if anything have got worse, particularly in the last six months. In this environment it is becoming increasingly difficult to tread water and stay afloat, let alone move ahead of the competition by delivering the growth that shareholders expect."
InsurTech focus
Clyde & Co said there is a clear focus among insurers on investing in technology with investment in insurtech start-ups reaching $1.7bn worldwide in 2016.
The report quotes research stating that 94% of insurers expect digital transformation to have the greatest impact on distribution over the next five years.
Holderness commented:: "Insurance businesses are looking increasingly at how they can deploy innovative technological solutions to reduce their cost base. At the same time, technology is rapidly cementing itself as the key to accessing new customers in new markets. Although still early stages, we expect insurtech will dominate boardroom discussions in coming years."
Asia on the march
Clyde & Co noted that outbound deal activity by Japanese insurers continued to be one of 2016's dominant themes, as was the high level of M&A activity generally among Asian insurers.
In 2016, 12 of the top 20 completed deals by value (60%) involved an Asian-based acquirer, predominantly from Japan and China.
However, the majority of the China-led deals were domestic transactions and Clyde & Co said the outlook for further international acquisitions in the near term is currently unclear following the decision by the China Insurance Regulatory Commission to impose stricter controls on insurance investments, including companies' foreign assets.
With competition showing no sign of diminishing, and the difficult operating environment expected to continue for the foreseeable future, the law firm said technology, protectionism and disposals look set to remain key drivers of M&A activity.
Holderness said: "After five or six years of difficult trading conditions, we can expect to see a higher proportion of distressed businesses being put up for sale. Brexit will also be a deal driver as smaller businesses will go to market if they consider it too difficult or expensive to continue operations independently after the UK leaves the EU.
He added that regulators are also set to have a significant impact on deal-making, with those taking a more protectionist stance in places as far apart as South Africa, China and Ecuador, effectively forcing companies looking to do business in these markets to build a presence on the ground, either by M&A or starting up new operations.
In others, such as India, Singapore, Miami and Dubai, Holderness said regulators are positively encouraging global insurers to set up new offices to exploit national and regional markets.
Looking further ahead, Holderness said: "With competition to leverage opportunities showing no sign of diminishing, and tough market conditions expected to continue for the foreseeable future, there is no doubt that insurance businesses around the world will continue to look at all available avenues in the search for growth."
In summary: 2016 saw global insurance M&A deals fall to lowest level since 2013
Insurtech investments "dominating discussions"
12 of the top 20 biggest deals in 2016 involved Asian acquirers
Technology, protectionism & disposals will be key drivers of M&A activity in 2017