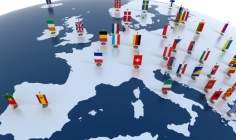 Christopher Critchlow, director of professional services at OAC Actuaries and Consultants, tells LII that although Solvency II has involved a lot of specifications and guidance, some firms are only now beginning to fully understand the precise computational requirements Solvency II requires of insurers.
Critchlow says: "In some cases that is forcing a few firms to revisit how they should be modelling their insurance business."
Asked how well prepared life insurers in the UK are for Solvency II, Critchlow says generally, UK insurers are reasonably well prepared or "as prepared as they could be" given the very tight timescales regulators have imposed.
My worry is that there remains a fair degree of uncertainty of the precise require¬ments and of the standards that regulators are expecting firms to adhere to.
Uncertainty
"It is that uncertainty that is problematic for insurers because they don't know whether they should be going belt and braces or whether they should be adopting a more pragmatic approach," says Critchlow.
He adds that it will take 3-4 years for Solvency II to bed down, for people to really understand what the long term impact will be of the rules for their businesses.
Critchlow explains Solvency II means insurers will focus more carefully on the nature of the risks they write and will likely look to diversify the nature of their businesses rather than writing one particular line of business.
"Solvency II will encourage firms to look much more closely at their underlying risk profile and think about ways of managing their capital better."
In Critchlow's view, Solvency II is going to force a small number of players to merge or be acquired, but he does not believe it will precipitate a whole mass of consolidation in the industry.
"It really comes down to whether organisations have viable businesses. If there is a viable business, then in many respects it does not matter what the regulatory regime is, as they should do well."
EIOPA view
While Critchlow argues that firms are only now 'fully getting to grips' with Solvency II, Gabriel Bernardino, chairman of the Euro¬pean Insurance and Occupational Pensions Authority (EIOPA), says overall in Europe there is a good level of preparation for the new regulatory regime.
Bernardino tells LII: "Of course, in differ¬ent areas, there are different levels of prepar¬edness, but overall there is a good level of preparedness."
He explains that the Solvency II regulatory regime is based on three basic levels of regulation. This involves the level 1 directives of the EU, level 2 delegated acts by the European Commission and technical standards and guidelines worked out by EIOPA.
Bernardino says: "There are still some ele¬ments that are being decided by the national supervisors in terms of the implementation of the regime.
"For example, we will allow the use of internal models for the calculation of the solvency capital requirement, and that is a process, which has started now, with applications from the companies towards the national supervisors, who will make a deci¬sion before the end of this year.
"That is the kind of, you can call it uncertainty, because of course this is part of a supervisory process and part of a judgement by the side of the supervisors."
He adds: "But all the basic materials in terms of the regulatory framework are going to be there."
Commenting on the impact of Solvency II on the EU life insurance industry, Bernardino says Solvency II is going in the direction of a better assessment of risk and commensurated at a better pricing of options and guarantees.
He says there will also be a much bigger incentive to do proper risk management.
Steven Findlay, the Association of British Insurers' policy adviser on prudential regula¬tion, explains that the introduction of harmonised Europe-wide regulation presents UK insurers with opportunities.
Findlay says: "Operating across different member states should have a lower regula¬tory burden as a result of there being a 'level playing field'.
Aegon UK perspective
From an insurer's perspective, Clare Bous¬field, chief financial officer at Aegon UK, says Solvency II has involved the provider spending in excess of £10m ($15.8m) over a 5-year period in additional resources.
Bousfield says: "Having done a lot of the legwork up front, we have largely spent the last 18 months dealing with big ticket issues, such as the matching adjustment."
She concludes by saying the biggest chal¬lenge about Solvency II is the uncertainty that the industry has had to deal with and getting numerous European regulators to agree on a methodology.
Solvency II timeline
1 April 2015 onwards – Phasing-in of Solvency II for supervisory approval processes and decisions related to group supervision (article 308a of the Solvency II Directive);
30 June 2015 – Submission by EIOPA to the European Commission of the (final) Set 2 of Implementing Technical Standards (ITS);
3rd quarter of 2015 – Release of the XBRL taxonomy based on Set 2 of the Implementing Technical Standards (ITS);
3rd quarter of 2015 – Update of the XBRL Tool for Undertakings for the application of the "full" Solvency II taxonomy;
3rd quarter of 2015 – Publication of Set 2 of the Solvency II Guidelines in all EU languages followed by the comply-or-explain exercise by Member States;
1 January 2016 – Application of the Solvency II regime;
Mid-April 2016 – First prudential reporting by undertakings under Solvency II with reference to the first day of application (for undertakings with financial year end on 31 December).
Source: EIOPA