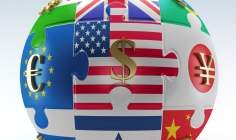 Private medical insurer, Generali Global Health (GGH), has made three appointments to the company's senior team.
Jamie Marshall joins as chief technical Officer, Paul Tidy as chief operating officer and Paul Winstanley as head of business development.
Marshall takes on responsibility for underwriting, pricing and portfolio governance and joins from Mercer Marsh Benefits where he was a principal and head of actuarial in the accident and health practice.
Before Mercer, Marshall held actuarial roles with Unum, RoyalSun Alliance and Protea Life, and is currently the chairman of the Institute and Faculty of Actuaries Health and Care board.
Tidy will lead the development of GGH's operational and service capabilities focusing on operations, information systems, transformation, insurance and health regulations and compliance.
He joins from Bupa Global where he spent 19 years in a variety of roles including head of operational development in the UK and head of customer service strategy.
Before Bupa, Tidy worked for Norwich Union (Aviva) and was commissioned in the UK Army.
Winstanley joins to lead and build the global business development function across Europe, Middle East and Africa and Asia. He was previously head of global corporate at BUPA Global.
Head of GGH, Marco Giacomelli commented: "We are delighted to welcome such an experienced team to GGH as we look to rapidly develop the business across key expatriate locations.
Generali has been providing international private medical insurance through its partnership with Europ Assistance for many years and in January 2015 set-up a dedicated operation, GGH, to harness the strength of the Generali group and its existing IPMI capabilities