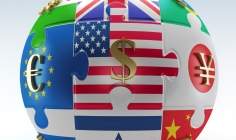 Generali Global Health, a division of Generali, has appointed Best Doctors with a two year contract to provide their policyholders with Best Doctors' services.
The contract, effective 1st July 2016, will include expert medical information services and second medical opinions, involving an in-depth expert review by physicians of clients' diagnoses and proposed treatment plans.
Generali Global Health's services, including their flagship Global Choice plan, are aimed at expatriates, globally mobile employees and their families anywhere in the world, with initial territorial emphasis being on the Far East and Middle East.
Marco Giacomelli, CEO of Generali Global Health, said: "Our partnership with Best Doctors is one of our many initiatives to bring valuable innovation in the international private medical insurance market, and Best Doctors' reputations for excellence will further enhance the quality of service we deliver to our customers."
Dominic Howard, director Europe at Best Doctors, commented: "Generali is an important and long-standing client of Best Doctors in the UK and other European territories, where we are linked to their Life and protection products.
"This extension to their international private medical plans is an exciting and significant development for us and provides Generali Global Health with added value and a strong differentiator when selling health protection policies."