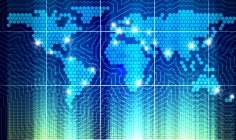 FWD has launched a direct-to-consumer (D2C) insurance business in Singapore and said it will invest S$500m in the country over the next five years.
The company has opened the business with the launch of travel and car insurance products and said it will launch further life and general insurance products later this year.
FWD explained it has engaged with people across Singapore to understand what they want from the insurance industry, and responded with a new, online and mobile-led approach, replacing lengthy forms with a simple website application where people can get a quote for car insurance in under 60 seconds and travel insurance in 10 seconds.
Mobile quote and claim
It has also created Singapore's first fully mobile quote, purchase and claims service, again reflecting the wishes of 90% of Singaporeans.
Furthermore, FWD travel insurance customers can also submit claims for travel and baggage delays using WhatsApp.
FWD Insurance Singapore CEO Abhishek Bhatia said the company's vision is to change the way
Singaporeans feel about insurance and it is obvious that they want change.
Digitally-connected society
Bhatia said: "We live in the most digitally-connected society in the world, yet 54% believe that the complicated way insurance companies present their products was holding them back from purchasing online."
Bhatia added: "Most Singaporeans organise their lives on-the-go using their mobiles, so we are enabling them to do the same with insurance."
FWD Insurance is based in Singapore's Suntec City and is a licensed life and general insurer following its acquisition of a 90% share in Shenton Insurance earlier in April 2016.
The firm currently has 99 employees, with plans to grow headcount by 50% over the next five years.
Outside of Singapore, FWD Group spans Hong Kong & Macau, Thailand, Indonesia, the Philippines,
Singapore, and Vietnam, offering life and medical insurance, general insurance and employee benefits across a number of its markets.