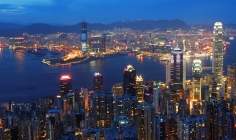 FWD Hong Kong (FWD) and Sun Life Hong Kong (SunLife) have agreed that Sun Life will acquire FWD's Mandatory Provident Fund ("MPF") and Occupational Retirement Schemes ("ORSO") businesses, including the acquisition of FWD Pension Trust.
FWD and Sun Life will also enter into a 15-year strategic distribution agreement allowing FWD's tied agency to distribute Sun Life's MPF and ORSO products in the Hong Kong market.
The transactions are expected to be completed during 2017 and 2018 subject to obtaining the necessary regulatory approvals.
Sun Life Hong Kong CEO Jason Dehni said the agreement with FWD is an excellent opportunity to expand its distribution network and further accelerate its already strong growth in the Hong Kong retirement market.
"Continuing to build our pension business is one of our key strategic business priorities," said Dehni.
David Wong, CEO, FWD Hong Kong and Macau, said: "This agreement leverages the capabilities of the two companies to maximise the quality and value of retirement solutions offered to our pension customers who, for the duration of the strategic distribution agreement, will continue to enjoy the same strong customer services and the personalised support of FWD's tied agents."