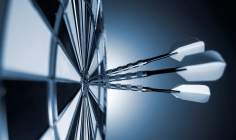 London-based The Finance & Technology Research Centre has launched income protection and family income benefit product ratings to help financial advisers and employers make protection recommendations for their clients.
Following consultation with a range of experts and adviser firms each provider has been awarded either a gold, silver or bronze medal for both their overall proposition and also for each of the following underlying categories:
Incapacity definition
Claim statistics
Claims process
Premium options
Added value benefits
Deferred periods
Indexation
Terminal Illness Benefit
Exclusions
The overall awards in the inaugural F&TRC Income Protection and Family Income Benefit ratings are:
Income Protection
Gold: The Exeter Income One, Legal & General, LV=, VitalityLife Primary, VitalityLife Comprehensive
Silver: Aviva, Friends Life, LV= Personal Sick Pay
Bronze: AEGON, AIG, Bright Grey, The Exeter Pure Protect
Family Income Benefit
Gold : Aviva, Bright Grey, Friends Life, VitalityLife Comprehensive
Silver: AIG, Legal & General, LV=, Scottish Provident
Bronze: AEGON, VitalityLife Essentials
Commenting on the new ratings, Carlos Thibaut, Lifetime Group managing director, said income protection is an essential part of sound financial planning and it is important that advisers have confidence that such policies will pay out and give their clients a really good claims experience.
Thibaut said: "Any tools or resources that can build adviser confidence by factoring in such issues and help establish who has the best processes are very welcome."
Ian McKenna, Director of F&TRC said: "Further to our life cover and mortgage protection ratings earlier in the year we are pleased to reward excellence in these new Protection categories and congratulate our inaugural Gold Medal winners. We have gathered huge amounts of data from thousands of questions put to providers and I believe this process makes our ratings the most authoritative in the market."
Adviser firms can access the full ratings and individual provider factsheets free at www.advisersoftware.com together with F&TRC's Quality Analyser Product & Proposition comparison software.