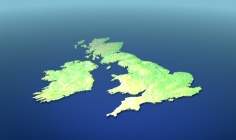 EXCLUSIVE: Solvency II disclosure and capital management have been ranked as the top two priorities for UK life insurers in 2016, according to an audience poll at the Fitch Ratings Insurance Roadshow in London.
Life Insurance International (LII) attended the recent insurance roadshow and noted that of the 100-strong audience – 33% said Solvency II disclosure was the highest priority for UK life insurers in 2016 – with 29% opting for capital management.
Products and distribution and investment performance came second and third at 21% and 17% respectively.
The implementation of the Solvency II EU legislative programme, which became effective on 1 January 2016, has dominated much of insurers' time and investment in recent years.
For example, the Association of British Insurers (ABI) has cited the UK government as saying the one-off implementation costs across the UK will reach £2.7bn, ($4.1bn) with annual ongoing costs of £200m.
With the transitional arrangements for Solvency II varying from country to country, David Prowse, senior director at Fitch Ratings, explained it will take until 2032 before Solvency II is fully in effect.