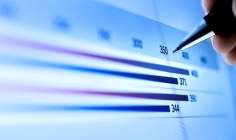 Fitch Ratings has said it expects Austrian insurance companies to face further pressure on profitability, extending a decline seen since 2013.}
This is attributed to a low interest rate environment, which creates a difficult operating environment for insurers, especially for Life Insurance.
Fitch expects life insurance premiums to decline in 2016, after stagnating in 2015.
Due to a further decline in market interest rates, the Austrian regulator has modified the rules for the required Zinszusatzruckstellung (ZZR), an additional reserving requirement introduced in 2013.
As a result, Fitch estimates total ZZR charges in 2015 to have increased to €180m from €70m. This will create further pressure on life insurers' profitability.
According to a Timetric report, Life Insurance in Austria, Key Trends and Opportunities to 2019, which is available at the Insurance Intelligence Center (IIC) the Austrian life insurance sector is expected to rise from €6.7bn in 2014 to €8.3bn in terms of gross written premium.
The IIC report says the penetration rate of the Austrian life insurance sector fell from 2.5% in 2010 to 2% in 2014.
This was primarily due to the global financial crisis in 2009 and the subsequent sovereign debt crisis in 2011, which discouraged consumers from spending.
In 2015, Austria's life insurance penetration, defined by gross written premium as a percentage of GDP, was much lower than other EU nations such as the UK and Sweden, where penetration rates were 8% and 6%, respectively. Low penetration provides opportunities for insurers to gain new business by offering improved products and services.
According to Timetric's IIC, consumer awareness initiatives by the Austrian government will support the growth of the country's life segment over the forecast period. Consumer awareness plays a critical role in the development of the industry and has been a key focus of the Austrian Insurance Association (VVO).