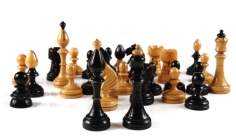 Fitch Ratings has warned that mis-selling provisions booked by three UK life insurers show regulatory scrutiny of firms' historical conduct remains a threat to profitability and support its negative sector outlook.
The ratings agency said high levels of capitalisation across the market should allow UK insurers to absorb compensation costs and fines without any major effect on their credit profiles.
However, Fitch said significant negative press coverage of future findings could lead to reputational damage and the risk of loss of business for affected insurers.
Recent Financial Conduct Authority (FCA) proposals to establish an annuity comparator tool and increase the information provided to customers will, once implemented, reduce insurers' exposure to annuity mis-selling investigations.
But the regulator is likely to increase its focus on other business areas, such as the level of fees charged on savings products, said Fitch.
In their 2016 annual results, Fitch noted that Prudential and Standard Life announced that they had each set aside provisions of £175m related to the potential mis-selling of annuities.
FCA investigation
This followed an FCA investigation into whether customers purchasing standard annuities were given sufficient information about their potential eligibility for an enhanced annuity.
Similarly, Fitch said Phoenix announced a £25m provision covering both the annuity sales review and another FCA thematic review into the fees charged to long-standing customers in the life insurance sector, affecting Abbey Life business acquired from Deutsche Bank.
The ratings agency said Old Mutual has also stated that it is working with the FCA on its review of the treatment of long-standing customers. However, it has not made any explicit provision for any related costs.
According to Fitch, the impact varies significantly across the affected companies, being more costly for Standard Life where the provision represents 24% of 2016 operating profits, compared to 4% for Prudential and 7% for Phoenix.
However, the ratings agency said the impact on capital is limited, with provisions being around 3% of Solvency II own funds for Standard Life and less than 1% for Prudential and Phoenix.
In a briefing paper Fitch said: "Moreover, both Prudential and Standard Life have indicated that they may ultimately be able to recoup some of the costs from reinsurance recoveries and Phoenix has stated that it has an indemnity agreement with Deutsche Bank, which will cover up to GBP175 million of costs related to the FCA's review. These arrangements could significantly reduce the ultimate financial impact on the firms.
"We previously estimated that compensation costs across the UK life insurance industry as a result of the annuity sales review could be in the region of GBP500 million. Given the reported provisions, this estimate remains appropriate. The FCA has not made public a list of the companies that it has instructed to investigate potential mis-selling of annuities, but the absence of disclosures by other major UK life insurers in their 2016 results suggests any impact of the review on other firms may be small."
In addition to the investigations into annuity sales and fees on long-standing customers, the FCA is also currently conducting reviews into retirement outcomes and the effectiveness of independent governance committees for workplace pension schemes.
The European Insurance and Occupational Pensions Authority has also announced an EU-wide investigation into conduct in the unit-linked life insurance market. All of these reviews could further affect UK life insurers.