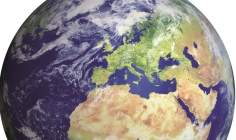 The deal is reportedly expected to be finalised by the end of 2015, following regulatory approvals, and will expand EIG's footprint across eastern and southeast Europe.
Eurohold Bulgaria chairman Asen Hristov was quoted by Reuters as saying: "We took advantage of the uncertain economic situation in Greece and the withdrawal of major European financial groups from the market by acquiring a company with a well-developed business under favourable conditions for us."
In February this year, Euroins announced it had signed sale and purchase agreements for the acquisition of TALANX INTERNATIONAL's Bulgarian and Ukrainian operations. It follows the previous acquisition of QBE's business operations in Bulgaria and Romania.
EIG has approximately 7% market share in Bulgaria, Romania and Macedonia and employs 1,100 people.