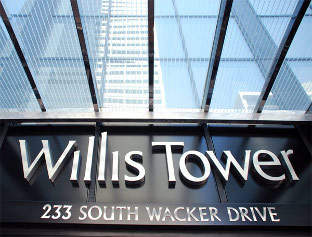 The European Commission has launched an in-depth probe to evaluate the proposed acquisition of Willis Towers Watson by Aon, under the EU Merger Regulation.
The investigation follows the commission's concern that the proposed deal could cut down competition in these markets.
Both Aon and Willis Towers Watson specialises in commercial risk brokerage services, re-insurance brokerage as well as retirement and health & welfare services for commercial customers.
European Commission executive vice-president Margrethe Vestager, responsible for competition policy, said: "We have opened an in-depth investigation to assess carefully whether the transaction could lead to negative effects for competition, less choice and higher prices for European customers in the commercial risk brokerage market."
The Deal
Aon's $30bn bid to take over Irish insurer Willis Towers Watson was announced in March this year.
The all-stock deal brings together second and third-largest brokers globally and the combined firm is expected to have an equity value of approximately $80bn.
In August this year, Aon and Willis Towers Watson shareholders approved the proposed merger of their businesses.
This is the second run at a combination between the two firms.
Last year, Aon dropped its plan to acquire Willis Towers Watson within 24 hours after saying that a primary discussion is underway.
The EU investigation
The EC said that its initial investigation of the deal 'identified a number of concerns in relation to the supply of commercial brokerage services, especially to large multi-national customers'.
The competition in the risk classes Property & Casualty, Financial and Professional services, Credit and Political risk, Cyber and Marine are cited to be most affected.
In addition, the deal would also cut down competition in Space and Aerospace manufacturing risks and in a few additional risk classes in specific national markets.
Aon and Willis Towers Watson are two amongst the very few brokers which are able to provide these services on a multi-national scale, it added.
The commission will collaborate with competition authorities around the world to further examine markets where both insurers are active. It is expected to announce its decision on 10 May 2021.
Meanwhile, Aon also confirmed that the European Commission has now initiated the Phase II review in connection with its combination with Willis Towers Watson.