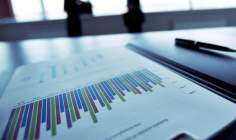 Bancassurance's popularity is primarily due to the presence of large financial institutions in the industry, and insurers entering into agreements with leading banks to sell products; it was a popular channel for distributing pensions and other savings-type products with post-retirement benefits.
Some of Mexico's largest insurers, such as Seguros Inbursa and Seguros Banamex, are subsidiaries of banking groups. Bancassurance's popularity was driven by the competitive advantage held by banks over other distribution channels, as their strong network of branches and client base enabled them to offer products across all segments.
The increase in agencies' market share is mainly attributed to a rise in the number of insurance agents in the industry from 12,844 in 2010 to 16,104 in 2014.
Agency networks have close relationships with insurers and pension providers and operate according to insurers' interests. Agencies have a wide geographical reach and network of agents, making it an efficient and affordable channel for product distribution. The channel also offers insurers a large client base, strong brand reputation and ready-made sales force at a relatively low cost.
Agencies and direct marketing are expected to remain major distribution channels over 2014-2019. The combined share in total commission earned is expected to reach 65.1% in 2019. New strategies by major companies will include cost-control measures, and achieving economies of scale.