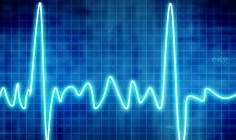 Digital healthcare provider, babylon health – which recently hosted a Life Insurance International (LII) roundtable in London focusing on digital health collaboration opportunities with life insurers – is to power the first digital alternative to NHS 111, the non-emergency helpline.
In six-month trial, starting at the end of January, babylon health will serve the 1.2m people of North Central London, including the boroughs of Camden, Islington, Enfield and Barnet, who  will be able access babylon to triage their health for non-life-threatening conditions.
Users will be able to type in their symptoms and babylon health's medically validated artificial intelligence system will take them through a series of questions – on average 12 – in just 90-seconds.
This latest development from comes as life insurers increasingly recognise the opportunity to collaborate with online healthcare providers.
For example, Square Health has agreed a deal with Royal London to provide doctor and nurse screening services for the insurer.
Meanwhile, Legal & General has partnered with UK-based digital healthcare service, Doctor Care Anywhere, in a pilot service to offer virtual access to GPs for existing group income protection (GIP) customers.
Digital health collaboration opportunity.
Commenting on the relevance of babylon health to life insurers during the LII roundtable, Ross Campbell, chief underwriter, Gen Re, life/health research & development, said life insurance companies increasingly recognise they typically do not really engage with clients between selling a policy and a claim being made. Or at least it is typically not done well.
Campbell said: "We as an industry need to bring something to the table to say it is not just fit and healthy people that need life insurance and who would benefit from some engagement to manage their health optimally."
Speaking at the roundtable, Paul Dunlop, sales director at Advent, which provides MGA/coverholder management and claims, as well as TPA services, said babylon health could prevent customers from actually having to use insurance and making a claim.
He suggested one model pricing would be for an insurer to use it on a pay-on-use basis. "It's about building awareness," said Dunlop.
Babylon health's clinical director, Umang Patel, commented during the roundtable: "If we can align the incentive for everyone that usage prevents downstream costs, then we all win and that is what we are trying to do."