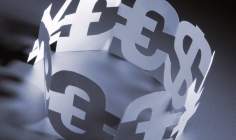 Life insurance profits in the UK are estimated to grow by £1.5bn ($2.1bn) from £6.6bn to £8.1bn between now and 2025, according to Deloitte.
Deloitte also found DC pensions, bulk annuities and income drawdown products in the UK could grow from 37% to 64% of profits, provided insurers respond to market disruption.
Paul Coulthard, head of life insurance at Deloitte, said: "Life insurers are facing a prolonged period of unprecedented market dislocation. We are seeing a 'two-speed' market, as a result of huge pension changes such as auto-enrolment, the retail distribution review and pension freedoms.
"New rules combined with an ageing population and consumer preference for leaving pensions invested, rather than buying an annuity, mean that insurers' profits will be dramatically reshaped over the next 10 years."
Coulthard said while some market commentators have argued insurers could lose out, Deloitte thinks insurers have important advantages. These include close ties to employers and strong actuarial and risk management, which position them well to grow in the decade ahead.
Nevertheless, Deloitte's research warns life insurers in the UK could risk up to a quarter of profits by 2025, if they fail to evolve and offer new products. In this scenario, insurers' total profits would fall by approximately £1bn compared to today.
Richard Baddon, head of insurance insight and partner at Deloitte, said: "New entrants are offering simpler and more engaging ways to save for retirement. The challenge for life insurers will be to provide customers with low-cost advice, guidance and financial education. For example, robo-advice, or automated advice models, can generate low-cost, yet well researched personal product recommendations for a saver with typical needs."
In Baddon's view, insurers that are digitally focused will be more effective in protecting their market share and profitability.
He said: "Those that use social media, wearables and the cloud will be best placed to develop new savings products that have the customer in mind."