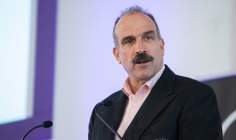 Comparison website Comparethemarket.com has expanded its long term relationship with UK protection intermediary LifeSearch to provide a wider range of services to its customers.
As part of the new proposition, which went live in February 2016, LifeSearch now provides a customer solution for all Comparethemarket.com protection buying customers including advised and non-advised quote and buy solutions.
LifeSearch CEO Tom Baigrie said the new enhanced relationship will lead to more people buying the cover they need.
Baigrie said: "We are now able to provide our partners with a complete customer journey, online and offline, with or without advice."
Established in 1997 by Tom Baigrie and Arthur Davies of London based Independent Financial Adviser Baigrie Davies, LifeSearch has offices in London, Milton Keynes and Leeds