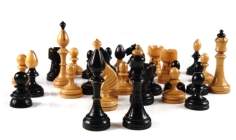 The US Financial Stability Oversight Council (FSOC) has excluded American International Group (AIG) from the 'too big to fail' institutions' list.
The regulators said that AIG will not be designated as a Systemically Important Financial Institution (SIFI), and subsequently, it will no longer be held to heightened regulatory standards.
AIG was saved through an $182bn government bailout at the height of the 2008 financial crisis. After that, the insurer was forced to downsize its operations by divesting numerous divisions.
US Department of the Treasury Secretary Steven Mnuchin said: "The Council has worked diligently to thoroughly reevaluate whether AIG poses a risk to financial stability.
"This action demonstrates our commitment to act decisively to remove any designation if a company does not pose a threat to financial stability."
Commenting the FSOC's decision, AIG CEO Brian Duperreault said: "The Council's decision reflects the substantial and successful de-risking that AIG's employees have achieved since 2008.
"The company is committed to continued vigilant risk management and to working closely with our numerous regulators to enable a strong AIG to continue to serve our clients."