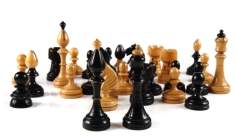 United Fire & Casualty Company, a subsidiary of United Fire Group, has signed an agreement with Kuvare US Holdings to offload its subsidiary, United Life Insurance Company, for approximately $280m in cash.
Subject to regulatory approvals and satisfaction of customary conditions, the transaction is slated to be concluded during the first half of 2018.
Chicago-based Kuvare offers value-oriented life and annuity products to the middle-market.
The proceeds from the disposal of life insurance business will be used by United Fire Group for capital management including share repurchases and potential future acquisitions.
Through its subsidiaries, United Fire Group provides property and casualty insurance and life insurance and annuities to its customers in the US.
Commenting on the deal, United Fire Group president and CEO Randy Ramlo said: "The decision to sell our life subsidiary to Kuvare was made in the best interest of UFG, its shareholders and United Life, from both a business perspective and a personal perspective.
"By selling United Life to Kuvare, we have established a solid future for our life insurance employees, insurance agents and customers, while allowing us to continue to build on the success of our property and casualty operations."