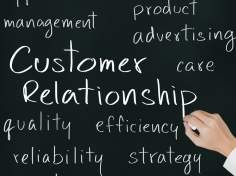 British Columbia's Financial Institutions Commission (FICOM) has ordered Western Life to prevent selling of creditor group insurance through payday lenders including Venue Financial and CashCo Financial in the province.
Issuing a cease and desist order against Western Life, the regulator asked the underwriter to reimburse the premium paid to the affected customers.
A collaborative investigation carried out by the FICOM and Consumer Protection British Columbia found that both payday lenders were engaged in aggressive and deceptive sales of Western Life insurance products.
During the probe, the watchdog found that consumers were not 'clearly' explained they have purchased insurance or that it is a voluntary product.
Additionally, the consumers were not provided with adequate information or an opportunity to make an informed decision whether they want or require the insurance.
Moreover, both payday lenders were found not to exercising any controls to ensure consumers are not sold insurance when they are not eligible for coverage.
British Columbia Financial Institutions Commission deputy superintendent Chris Carter said: "The fair treatment of consumers is paramount to FICOM, and we have been clear with insurers that they must take responsibility for the way their products are sold.
"In collaboration with Consumer Protect BC, we have determined that Western Life has not lived up to its obligations to consumers."
As per the FICOM's order, Western Life will contact every insured who were offered insurance plan through payday lenders, will explain the insurance product, confirm their eligibility and offer to cancel the coverage and provide a refund.
Western Life agreed to comply with the order and is no longer offering or selling group creditor insurance in BC through both distributors.