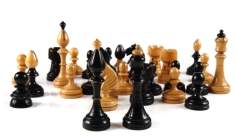 Aviva has agreed to divest its entire 49% shareholding in its Taiwanese joint venture First Aviva Life (Aviva Taiwan) to its partner First Financial Holding (FFH).
The move by the British insurance behemoth  comes in the wake of a strategic review, which revealed that Taiwan is a less profitable market for the company and hence no longer central to the group's strategy.
"Following a strategic review of Aviva Taiwan, Aviva concluded that the business is not central to the group's strategy to focus on markets where it can achieve scale and profitability or have a distinct competitive advantage," Aviva said in a statement.
The sale of the Taiwan business will have no tangible impact on Aviva's IFRS net assets, Solvency II capital position and IFRS operating profit.
Aviva Asia executive chairman and Aviva Digital global chairman Chris Wei said: "We have refocused Aviva's Asian business on core markets where we have excellent opportunities to grow.
"With our strong partners and our digital focus, we are intent on disrupting the traditional insurance market."
Subject to customary closing conditions, the transaction is pending receipt of regulatory approval and is expected to conclude in 2018.