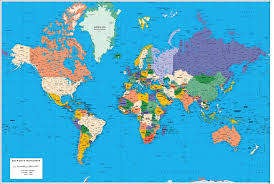 India-based Apollo Munich Health Insurance has introduced its latest health insurance plan, called Health Wallet, under a new category Winsure.
Besides addressing the current requirements of customers by paying for their hospitalisation and OPD expenses, the new insurance product also ensures affordability of continuing their policy in their old age.
Along with the 'Health Wallet' plan, the insurer is also offering a unique 'Reserve' benefit that continues to grow and earn for the customers. This reserve kitty can be used for a number of out-of-pocket expenses, which includes speech therapy, purchase of medicines, vaccinations, dental expenses, diagnostic tests, spectacles, contact lenses and medical devices, among others.
After five continuous renewals, the insured can pay up to 50% of their renewal premium from the accrued Reserve benefit.
Apollo Munich Health Insurance CEO Antony Jacob said: "With changing lifestyles, healthcare needs of Indians are changing at a rapid pace and with this, we believe it is imperative for the health insurance sector to redefine itself to cater to the evolving needs of customers. With respect to healthcare financing there are three major insights at hand and perhaps also the reason for low health insurance penetration. One – India ranks 183 out of 189 countries on account of out of pocket expenses, which means almost 70% of healthcare expenses incurred is out of pocket.
"Two – Indian customers are probably most judicious as they always look for great value for money and it has been imbibed in their minds to save money and plan for their future. Three – Post retirement people are worried about funding health insurance premiums. These pertinent concern areas of customers lead us to re-invent the industry. Today we are proud to be the pioneers in leading this change for our sector and introducing a new category WINSURE, along with a revolutionary product – "Health Wallet" which addresses all of the above concerns."