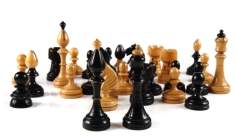 American International Group (AIG) has announced that the company will undergo a major restructure to realign the operations into three distinct business units.
As per the new structure, AIG will operate through a general insurance business unit, a life and retirement unit, and a standalone technology unit.
Commercial, personal insurance, and US and international field operations, will be clubbed into general insurance which will be headed by Peter Zaffino, as CEO.
Life & Retirement, which will be led by CEO Kevin Hogan, will feature group retirement, individual retirement, life, and institutional markets.
The company said that Seraina Macia will serve as the CEO overseeing the technology unit.
The development marks the first strategic move made by the company's new CEO, Brian Duperreault, who took the helm of AIG in May this year.
Duperreault said: "These changes are designed to best position AIG for the future, as a growing, profitable leader in the insurance industry that is famous for its underwriting excellence.
"We believe this structure will maximize our global platform by empowering our local geographies, and provide our businesses with the greatest competitive advantage and ability to serve our clients."