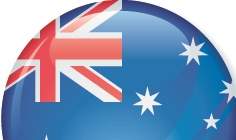 AIA Group has signed an agreement with the Commonwealth Bank of Australia (CBA) to acquire its life insurance businesses in Australia and New Zealand in a deal valued at AUD3.8bn ($3.03bn).
CBA's Australia life insurance business operates under the brand name of 'CommInsure Life' while the New Zealand insurance business trades as 'Sovereign'.
Additionally, AIA will enter into 20-year strategic bancassurance partnerships with CBA in Australia and ASB Bank (ASB) in New Zealand to market life insurance products to customers in both countries.
AIA believes that the deal, which is pending receipt of all regulatory and governmental approvals, will expand and boost its distribution capabilities and reach in Australia and New Zealand. The transaction is scheduled to be completed in 2018.
Upon completion of the deal, CommInsure Life and Sovereign customers will retain all the current benefits of their existing policies.
Commenting on the deal, Commonwealth Bank CEO Ian Narev said: "Providing our customers with access to high quality products and services for all their financial needs is core to our vision of securing and enhancing financial wellbeing. We have said for some time that while distributing life insurance is a fundamental part of that strategy, we were open to different models for doing so.
"The combination of AIA's leading insurance capability and scale and Commonwealth Bank's broad distribution, and our complementary values and commitment to customer focus and innovation, mean that a partnership between us will create an even better experience for our customers, in a more efficient way for our shareholders."
AIA Group CEO and president Ng Keng Hooi said: "The acquisition of CBA's life insurance businesses and the new 20-year bancassurance partnership with CBA will strengthen AIA's protection market leadership and expand our distribution capabilities in these markets.
"We look forward to welcoming our new customers and colleagues, and working with CBA to deliver innovative insurance products and services that meet the growing financial protection needs of customers across Australia and New Zealand."