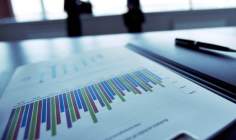 Columbia Threadneedle Investments has appointed John Hampton to the role of senior investment grade insurance portfolio manager.
Based in London, Hampton will be responsible for managing investment grade credit portfolios for Columbia Threadneedle Investments' European insurance clients and will work with the global insurance team to develop its proposition and grow its assets under management.
Hampton joins from Aviva Investors where he was head of sterling investment grade credit and led the integration of Aviva Investors and Friends Life investments corporate bond teams.
At Aviva Investors, Hampton managed investment grade portfolios that spanned both Aviva & Friends Life client bases. Prior to this Hampton was head of credit at Friends Life Investments and held similar senior roles at Liverpool Victoria Asset Management.
Hampton's hire follows the recent appointment of Eugene Dimitriou as head of insurance solutions and further strengthens Columbia Threadneedle Investments' insurance asset management capabilities. He will report to Alasdair Ross, the head of investment grade at Columbia Threadneedle Investments.
Andrew Nicoll, global head of insurance at Columbia Threadneedle Investments, commented: "Regulations such as Solvency II, and against a backdrop of increasingly challenging economic conditions, are resulting in the investment needs of our insurance clients becoming more complex and company specific.
"John has a wealth of experience in constructing and managing investment portfolios that consistently achieve clients' target outcomes. This, coupled with his knowledge of the insurance landscape, makes him an excellent addition to the team and ensures that we continue to deliver for our clients and provide the bespoke investment strategies that many of our insurance clients now require."