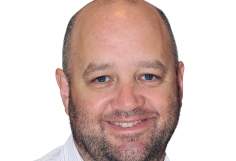 Cigna Global Health Benefits Europe (Cigna GHB), the global expatriate segment of Cigna's business, has appointed John Kaye as managing director, Europe for its global health benefits business.
Kaye will report to David Maltby, president for Cigna GHB.
Kaye has more than 20 years of experience in sales and business development gained in senior positions at other leading companies including Lombard and AXA.
Since joining Cigna in 2002, he has held a number of leadership roles within the client management team. Most recently, he was director of sales and client management for Cigna GHB Europe.
As head of the global health benefits' European team, Kaye will be responsible for delivering Cigna's global capabilities through its regional and local operations.
Commenting on his new role, Kaye said: "Our clients currently face some significant challenges and in addition to managing their businesses in a tough economic environment they are facing increasingly complex regulatory and financial changes when moving employees abroad.
"Our focus continues to be on the delivery of our core services to those clients as well as ensuring they are well-placed to make informed decisions about their employees' healthcare solutions."