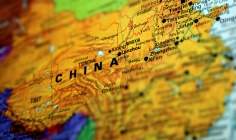 Chinese real estate developer, Thaihot Group, reportedly plans to establish a life insurance company with several local investors from Fujian Province, Beijing and Shanghai.
It is said the objective is to establish another source of income for the group. The new life insurer, to be called Strait Life Insurance, will be based in Fuzhou which is the capital of Fujian Province, according to Asia Insurance Review.
The life insurer reportedly will have a capital of CNY1.5 billion ($241.8m) and 11 shareholders, with stakes ranging from 3% to 20%.It is said that the insurance company will offer life insurance, medical insurance, accident insurance and reinsurance.
The establishment of a new life insurer in China comes as the market is beginning to open up and become more innovative.
The Timetric report, Life Insurance in China, Key Trends and Opportunities to 2018, which is available at the Insurance Intelligence Center (IIC), explains that the gross written premium of the Chinese life segment is expected to increase from CNY1trn in 2013 to CNY1.4trn in 2018.
It says rising disposable incomes and increased awareness of insurance products – this should boost growth in the Chinese life segment.