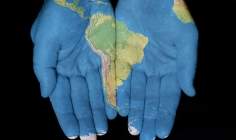 Charles Taylor InsureTech is opening a Centre of Excellence in Mexico to offer insurance technology consultancy and expertise in the Latin American region.
This extends its network of regional hubs as part of Charles Taylor InsureTech's global insurance services model.
Amongst other services, the Centre of Excellence will focus on the implementation of the INSIS insurance management solution, in partnership with insurance software solutions provider, Fadata.
The new centre will also support the development of mobility and data analytics solutions for insurance companies, as well as straight-through processing and automation.
Jason Sahota, CEO of Charles Taylor InsureTech said: "We believe there is great opportunity for InsureTech in this market and we are perfectly positioned to take advantage of it. This is a very exciting time for Charles Taylor InsureTech as we take the business forward."
Fadata CEO John Macdonald, commented: "This partnership comes at a time when Latin American insurers are setting high priority on accelerating technology innovation and we are seeing increased demand for our insurance technology products across the region."
Charles Taylor provides professional services to clients across the global insurance market. Charles Taylor InsureTech is Charles Taylor's independent insurance technology business.