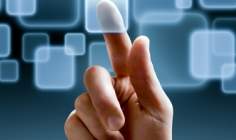 Global insurance services provider Charles Taylor has appointed Jason Sahota to lead the development of the group's insurance technology business strategy.
Sahota joins Charles Taylor from KPMG where he was a director with responsibility for delivering business transformation advisory services, with a large technology component, to KPMG's clients.
Previously, he was UK data centre director and head of programmes and projects at Atos, the multinational IT services business.
Charles Taylor said Sahota's appointment will enable Charles Taylor to focus its insurance technology strategy on meeting the large and growing demand from global insurance markets for technology services delivered by insurance specialists.
David Marock, group CEO at Charles Taylor, said: "The global insurance technology market is growing rapidly with increasing demand from insurers to replace legacy systems, bring new products to market quickly and capitalise on the potential of big data.
"A sizeable proportion of our business is already dedicated to providing insurance technology solutions and services to insurance clients across the globe."
In January this year, Life Insurance International (LII) reported that Charles Taylor had agreed to acquire Scottish Widows International Limited (SWIL) from Scottish Widows.
Speaking to LII at the time, Marock said the SWIL acquisition demonstrated Charles Taylor's commitment to grow its life insurance business in the Isle of Man.