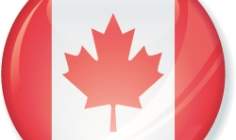 Human resources consulting and technology company Morneau Shepell is to launch Canada's first online health and life insurance benefits marketplace for retirees in 2016.
The marketplace is due to feature a range of medical, travel, dental, and life insurance group plans, designed specifically for retirees, provided in association with Canadian insurance companies such as Great-West Life, Green Shield Canada, Medavie Blue Cross and Pacific Blue Cross.
Morneau Shepell said the marketplace will enable retirees to compare insurance products between multiple providers to find the right coverage that meets their lifestyle and needs.
According to the company, it will offer guaranteed acceptance to medical, dental and travel plans upon enrollment, and is supported by a telephone-accessible team of experts.
Morneau Shepell said the retiree marketplace is an option for Morneau Shepell clients who want to ensure their employees have access to continued health and life coverage as they transition into retirement, and for clients who want to provide their existing retirees choice vs. traditional retiree benefit plans.
David Bassin, managing partner, Canadian Benefits Administration at Morneau Shepell, said organisations see value in providing their employees with continued access to health and life insurance coverage after retirement, while controlling the rising costs of retiree benefit programmes.
Bassin said: "Retirees are looking to their former employers for support when it comes to continued benefits coverage. Our retiree marketplace was designed with these needs in mind. Organizations can reduce the financial and administrative burden of traditional post-retirement benefits, while offering their retirees choice and competitive options with trusted insurance providers in an easy-to-use online marketplace."