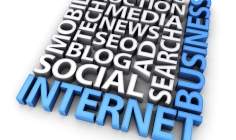 Canada Life Group Insurance has launched a new website. It is part of an investment Canada Life is making to be easier to understand and do business with.
The group Insurance site is designed to use a straightforward approach to communication, without jargon, and provide the same language and materials to three important audiences: advisers, employers and employees.
Specifically, Canada Life Group Insurance said the enhancement of traditional PDF Technical Guides with a new, user-focused 'How it Works' area will make it easier for users to get answers to their questions, wherever they are in their group Insurance journey.
Paul Avis, marketing director at Canada Life Group Insurance, said: "We were rated as the #1 Group Insurance website by advisers. But as market and technological leader we recognised that, despite such a high accolade from our users, we could do very much better. Hence our significant investment in this aspect of communications made perfect sense from both an 'easy to do business with' and 'treating customers fairly' dimension."
Avis added: "My vision is to move from a 'broadcast' to an 'experiential' website, one where you come to find a raft of material which helps users to understand us in greater depth.
"So this launch will be augmented with new tools, materials and functionality to keep it up to date and fresh. There are some great pieces of technology now available: document creation and management systems, compliance approval processes, new social media approaches and so on. We would be foolish not to bolt all these together to make our 'shop window' even better than it was before."
Canada Life is one of the UK's largest providers of group risk insurance, covering over 2m people through its group insurance schemes.