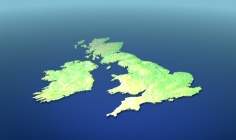 Canada Life Group Insurance has launched a free automatic enrolment (AE) video to help advisers differentiate their offering from AE providers and to educate clients about the potential for other benefits.
The video is targeted at smaller employers that are due to set up their workplace pensions.
Advisers can use this video to explain what AE is to their corporate clients, how the organisation can become compliant and the support offered by the adviser firm.
The video also provides advisers with an opportunity to differentiate their offering by extending the AE pension discussion into additional benefits, and provides clear reasons why group life, specifically, could be a differentiator in the war for talent, once everyone has a workplace pension.
Canada Life will brand the video with an advisers company's name, contact details and logo at no cost
Dan Crook, sales director at Canada Life Group Insurance, said: "The pensions market is soon to be flooded by employers who have never sought professional help before. This surge of new business entering the market in 2016 represents a huge opportunity for advisers who operate in the Employee Benefits space.
Paul Avis, marketing Director at Canada Life Group Insurance, added: "Our aim is always to make life as simple as possible for advisers and to help them develop their business and by providing this level of marketing and promotional support to them we believe that we can genuinely grow the group risk market."