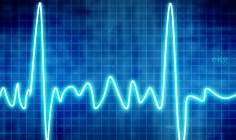 Life Insurance International (LII) plans to hold a roundtable with online health provider, babylon Health, (www.babylonhealth.com) themed – the digital health opportunity for life insurers.
The roundtable will be held on Monday 12 December 2016 at babylon Health's Sloane Avenue office in London and senior financial executives from life insurers are welcome to attend.
Discussion points for the roundtable will include:
The state of digital innovation in the UK life insurance market – opportunities and challenges for a player, such as babylon Health to collaborate with UK life insurers
Practical ways babylon Health can enable life insurers to become more customer-centric, boost revenues and offer an integrated health and wellness package for customers
InsurTech rising – Examining how technology and collaboration with digital health providers can drive new business models, products and services for life insurers in future
The roundtable will be chaired by Life Insurance International editor, Ronan McCaughey.
It will provide insightful discussion and learning for all attendees on the digital health opportunity for life
insurers and scope for collaboration in this area.
How to attend
If you would like to attend the roundtable, please email LII editor Ronan McCaughey: ronanmccaughey@uk.timetric.com or telephone Ronan on: 0207 406 6540