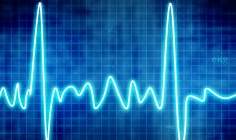 Bupa Global, the international health insurance arm of Bupa, has launched a range of tiered international private medical insurance (IPMI) products available to UK businesses.
The business health plan range is designed for companies that need to offer premium international cover for specific areas of their workforce or need a richer offering for key employees.
The four new products: called Business Select, Business Premier, Business Elite and Business Ultimate – are tiered on coverage and price based on the findings from extensive customer insight.
Bupa Global said they offer "rich cover and benefits" to meet the needs of globally mobile and globally minded businesses and their employees. Customers will also have access to Bupa's global network of international healthcare professionals.
The range of benefits includes:
In-hospital care
Evacuation – if emergency treatment isn't available locally, an employee will be evacuated (and when medically necessary their relative or partner) to where they need to be for treatment
Treatment for cancer and other serious illnesses, for as long as needed
Hereditary, congenital and chronic conditions
Transplants and rehabilitation
Sheldon Kenton, managing director at Bupa Global, said: "The demands of both companies and their employees are changing as businesses are becoming more global and their employees are travelling more often. We also know that no two businesses are the same and some need a richer offering for key employees.
"That is why we worked closely with our customers to develop this new range of products and ensure that they meet the needs of globally mobile and globally minded businesses. With the new tiered range, it is now easier for companies to choose the right health plan for their employees' specific needs."
Bupa Global employs over 1,800 people and has offices in Bupa Global has offices in London and Brighton (UK), Miami (USA), Copenhagen (Denmark), Dubai (UAE, in partnership with OIC), and Hong Kong (China) as well as regional offices in Mainland China, Singapore, Egypt, Mexico, Dominican Republic, Bolivia, Brazil, Panama, Guatemala and Ecuador.