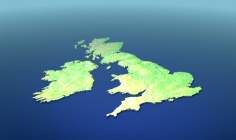 BT has become the first major technology firm to sign up to the Association of British Insurers' (ABI's) associate membership scheme.
BT has been working with the insurance industry for more than 30 years and counts 47 of the world's top 50 insurance companies as customers. It provides digital technology, telecommunications and data security services for all aspects of business.
The ABI's Associate Membership category was developed to enable non-insurance companies to join the ABI, such as those helping insurers deliver their services.
Huw Evans, ABI director general, said: "It's very exciting to add BT to our growing list of Associate Members. It is a globally recognised name and a firm which provides a wide range of security, network services and digital solutions across the industry.
"Top quality technology and support for innovation are essential tools for all insurers and pension providers as they compete to offer the best experience to their customers in a highly competitive environment."
Mark Jopling, vice president, insurance, retail Banking and Financial Services, at BT, said: "BT is already a trusted partner for the world's financial services community. Our experience combined with our global infrastructure, increasingly cloud based portfolio and digital transformation knowhow means we can help insurance companies to progress wherever they are on their digital journey."