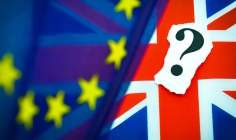 The upheaval of the UK's Brexit vote has sparked a surge in finance professionals seeking quotes for income protection policies, according to insurance comparison website and broker, ActiveQuote.
The Financial Times reported that queries about income protection from City workers earning £150,000 a year or more, who will have accessed
ActiveQuote's services via its partner sites such as GoCompare or Confused.com, rose 78% in the four weeks following June 24, compared with the preceding four-week period.
Inquiries from people who described themselves as working in finance and earning more than £75,000 a year rose by 49%.
Richard Theo, ActiveQuote's managing director who is also the CEO of robo-adviser Wealthify, was quoted by the Financial Times as saying: "I am positive this is because bankers, who mostly did not expect that Britain would vote to leave Europe, became suddenly very worried about their jobs."
The surge in interest in income protection comes after Aviva and Friends Life launched a joint campaign last autumn to help advisers demonstrate to clients how important income protection cover is.
Major life insurers in the UK have also supported a charity-led campaign – the Seven Families campaign – to raise public awareness of the financial impact of long term illness or disability. This has led to sales of income protection rising by 10.6%
The Seven Families project, for example, launched a financial vulnerability test for the public to highlight the potential need for income protection.