CPP Group-backed Blink Parametric has joined forces with global travel insurtech platform baoba to launch its flight delay offering.
Free Whitepaper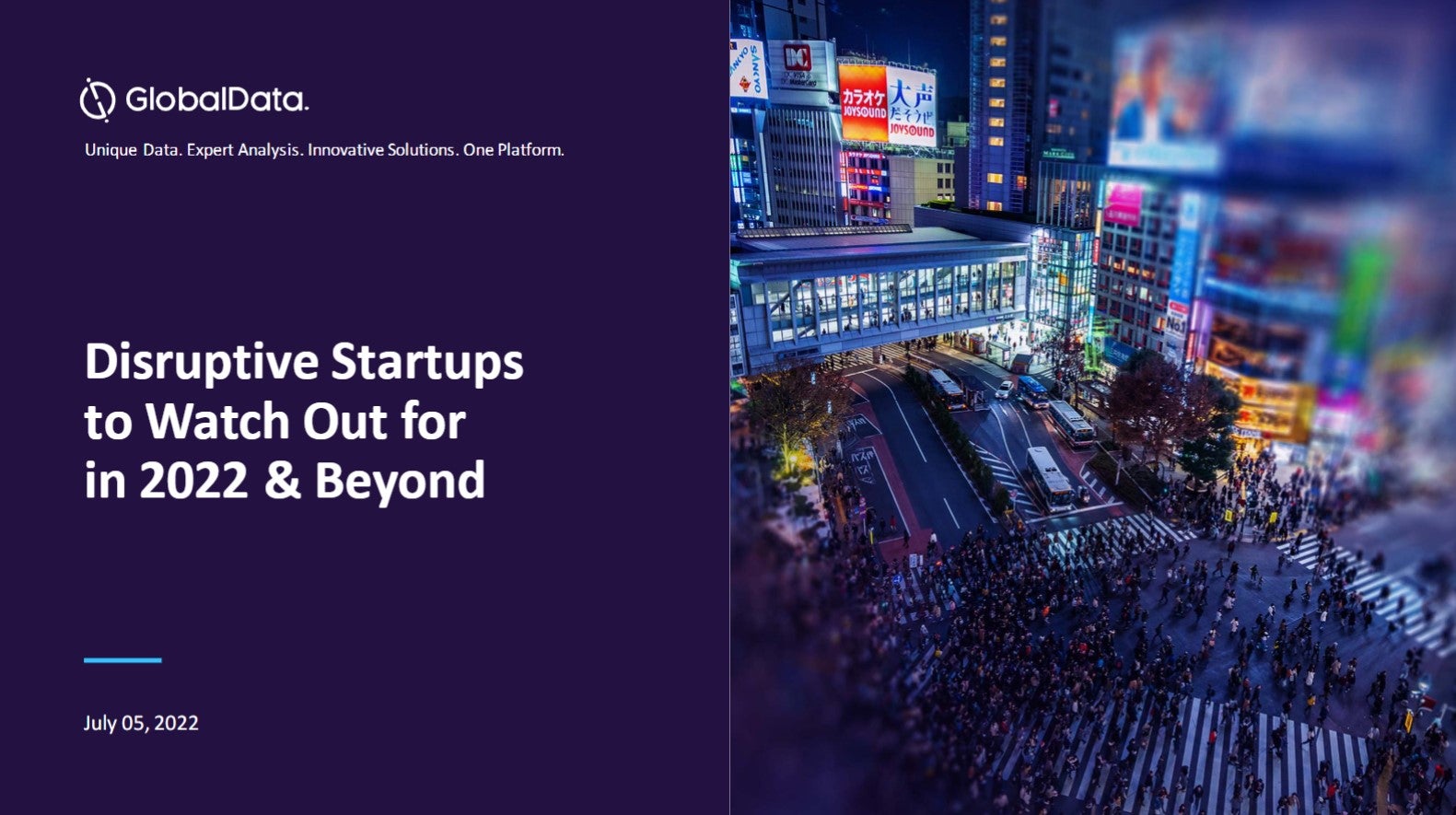 Disruptive start-ups to watch out for
2021 was a record-breaking year, with more businesses breaking into the billion-dollar club. Many start-ups have achieved or retained the unicorn status by the end of the year to reflect nearly a fivefold growth from that in 2020. This boom can be linked to a financing frenzy spurred by the quick adoption of technology and innovative solutions by start-ups gaining traction in response to the pandemic. However, the start-up ecosystem is now facing turbulent times for fundraising as investors seek long-term business strategies, valuations, and a route to profitability amid uncertain market circumstances. Nevertheless, 2022 has the potential to carry forward the momentum with multiple entities having a fair chance of being in the right place when aided by the right technologies. GlobalData leverages the power of alternative data to examine the health of start-ups across multiple dimensions including the quality of their innovations, market presence, and the funding they can attract. This helps our clients to analyze the disruptive potential of start-ups for early alliances, investments, and acquisition prospects to develop future-proof strategic roadmaps for a competitive advantage. Read our report and gather insights on the following topics:
Recent Unicorn trends
Unicorns in 2022
Future Unicorns
Start-ups to watch out for
Start-up ecosystem outlook by top geographies
by GlobalData
With offices in the US, Canada and Hungary, baoba operates as a B2B marketplace for travel sector clients looking to offer new solutions to customers from travel insures, online travel agents and airlines.
The tie-up will see an immediate roll-out of the Blink Parametric flight delay solution on baoba's marketplace, followed by the launch of its flight cancellation, hotel disruption, lost luggage and weather guarantees offerings.
Blink Parametric CEO Sid Mouncey said: "We are excited by the benefits we can bring to the insurance value chain and to the entire customer experience for baoba's client base. Our shared ethos regarding intuitive, simple, insurance product design and delivery signals a lively and productive partnership and we are excited to get underway."
baoba CEO and co-founder Kata Ludvig said: "Blink is enabling us to further expand our client portfolios with travel insurances that are street-smart, automated, modular, on-demand, value-add and supported by claim processing and real-time pay-out solutions.
"Right now, our partners can link to us with a single API to embed parametric products, sell standalone products or upsell during their customer journey. Following our successful integration of Blink's platform, we are now well underway to transitioning multiple partners towards the launch of their own parametric products."
Last month, Blink Parametric formed a similar partnership with MNK Re.
Free Whitepaper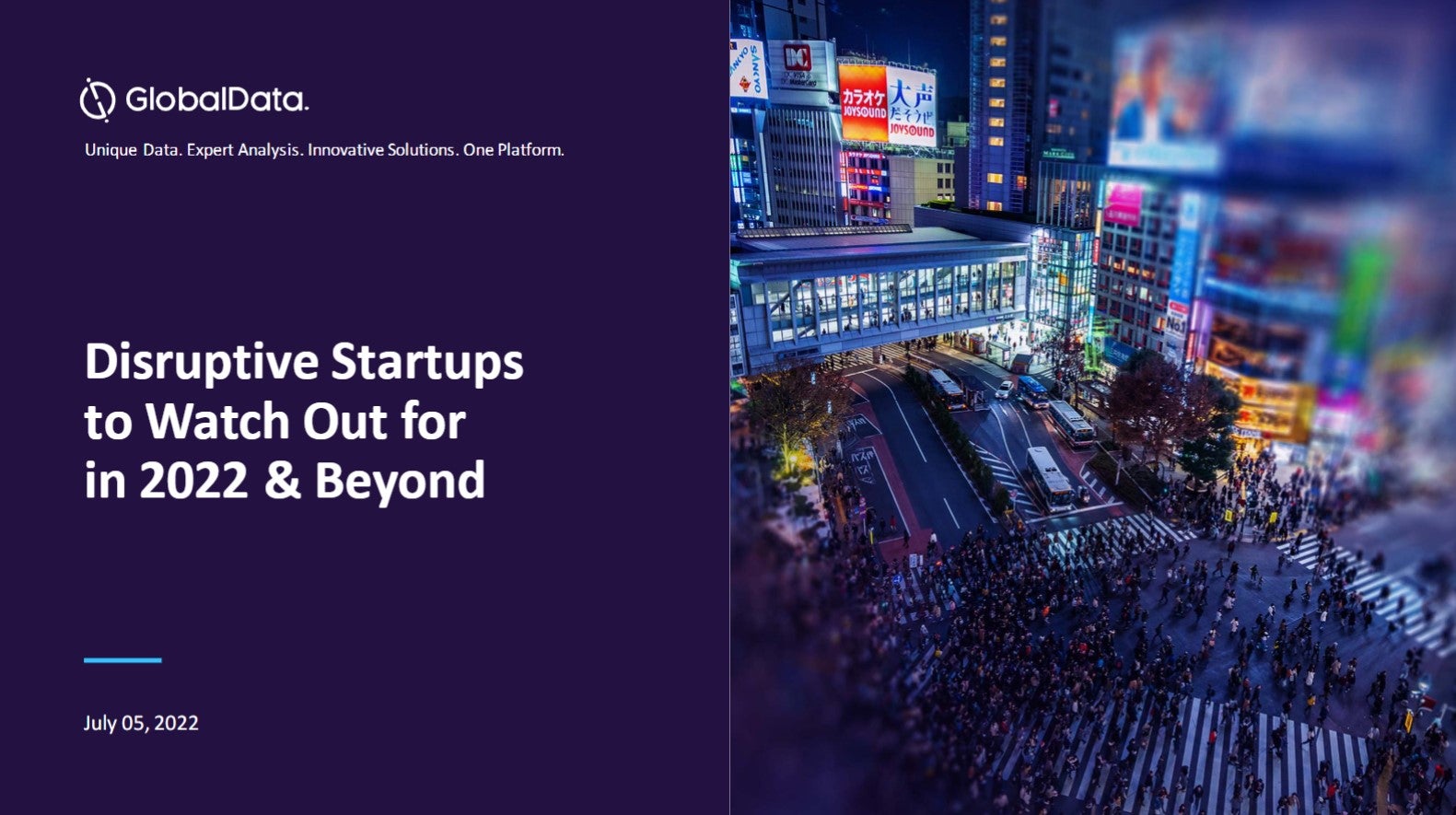 Disruptive start-ups to watch out for
2021 was a record-breaking year, with more businesses breaking into the billion-dollar club. Many start-ups have achieved or retained the unicorn status by the end of the year to reflect nearly a fivefold growth from that in 2020. This boom can be linked to a financing frenzy spurred by the quick adoption of technology and innovative solutions by start-ups gaining traction in response to the pandemic. However, the start-up ecosystem is now facing turbulent times for fundraising as investors seek long-term business strategies, valuations, and a route to profitability amid uncertain market circumstances. Nevertheless, 2022 has the potential to carry forward the momentum with multiple entities having a fair chance of being in the right place when aided by the right technologies. GlobalData leverages the power of alternative data to examine the health of start-ups across multiple dimensions including the quality of their innovations, market presence, and the funding they can attract. This helps our clients to analyze the disruptive potential of start-ups for early alliances, investments, and acquisition prospects to develop future-proof strategic roadmaps for a competitive advantage. Read our report and gather insights on the following topics:
Recent Unicorn trends
Unicorns in 2022
Future Unicorns
Start-ups to watch out for
Start-up ecosystem outlook by top geographies
by GlobalData