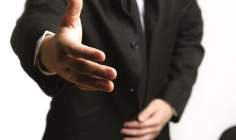 UK online life insurance provider Beagle Street has appointed London-based protection software company Liss Systems to support its online protection proposition.
Beagle Street launched its direct to consumer (D2C) proposition for life insurance and critical illness in 2012 and has experienced steady growth since then. Given this growth, the company says it has ambitious plans to drive further innovation in the market.
Beagle Street commercial director Jeremy Moll said: "We recognise that to move forward at pace we need to continue to find ways to make buying protection online simple, affordable and friendly to engage our customers. In partnering with Liss Systems we are confident that we have found a technology company that is as passionate as we are about finding innovative ways to make this possible."
Speaking to Life Insurance International (LII), Guy Williams, director at Liss Systems said: "Beagle Street has the marketing expertise, vision and desire to become a leader in the protection market and the partnership with Liss Systems provides the catalyst to trigger new innovation and put its plans into action.
"Liss technology will enable Beagle Street to gain a deep understanding of actual online customer behaviour, and the flexibility to quickly respond and evolve the journey and underwriting process with a range of customer centric options."
In the August issue of Life Insurance International (LII 310), Beagle Street's managing director Matthew Gledhill said Beagle Street's market share of the UK online life insurance market is currently approximately 15%
Gledhill said: "We now want to get to the next level and be a big player in the overall market. However, it is going to take us three to four years to be a big player."
Beagle Street is backed by Scottish Friendly Assurance Society.