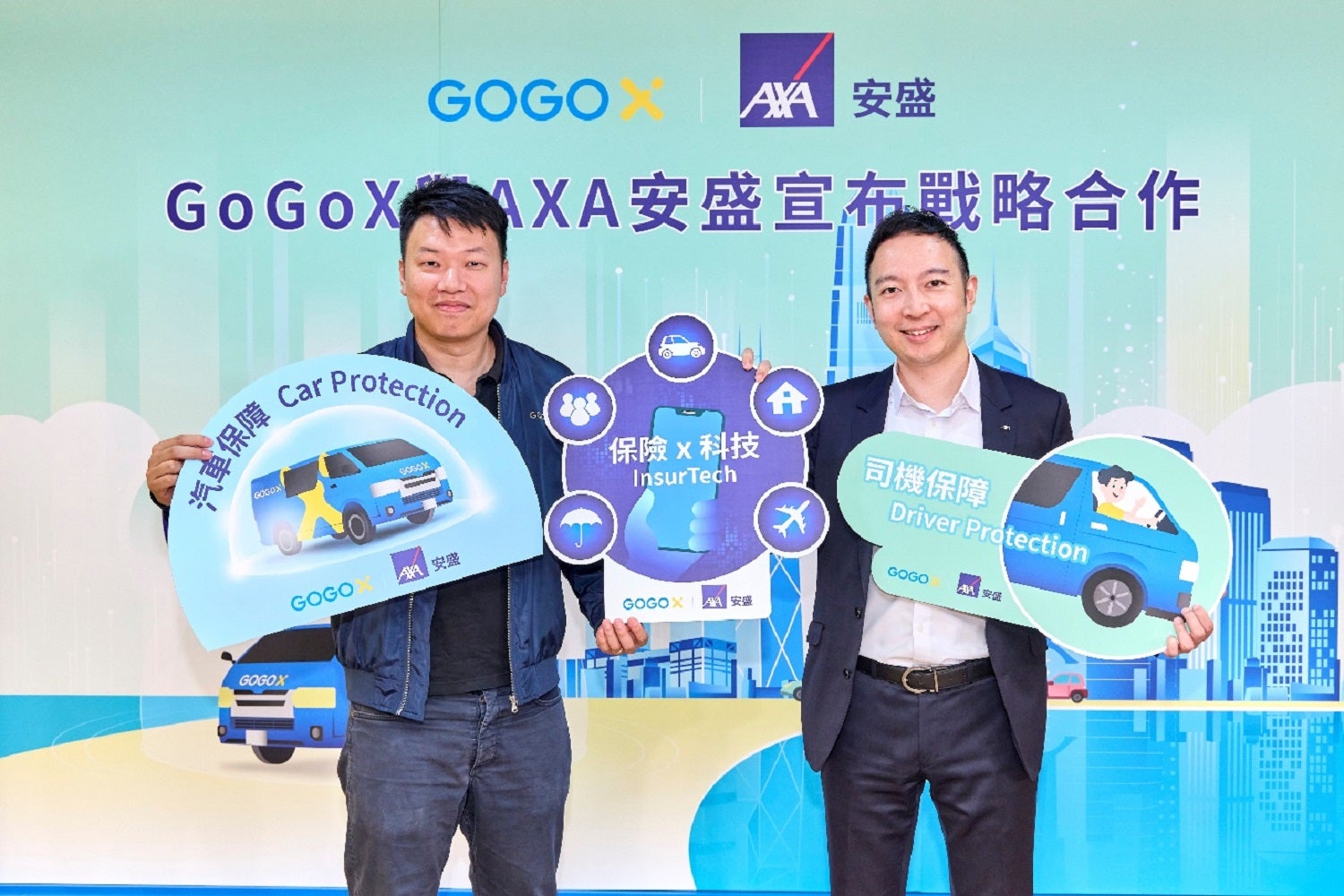 AXA Hong Kong and Macau (AXA), a unit of French insurance major AXA Group, has formed an alliance with logistics technology platform GoGoX.
This alliance intends to co-create "a new type of technology platform collaborating with insurance" that offers thorough and tailored insurance coverage to GoGoX users, including individuals, businesses, and driver partners.
The logistics company has been providing insurance protection to 3,000 driver partners.
With operations in Vietnam, India, Singapore, South Korea, Mainland China, and Hong Kong, GoGoX is listed on the main board of the Hong Kong Exchanges & Clearing.
The two companies will also design and develop comprehensive protection solutions while boosting the overall experience for GoGoX's large user base.
AXA Hong Kong and Macau chief general insurance officer Kenneth Lai said: "Through our partnership with GoGoX, we hope not only to expand our customer base but also to leverage on GoGoX's excellent digital technology and platform scale to improve our operational efficiency, distribution capabilities, and customer experience.
"Looking ahead, we will closely monitor market developments and needs to deliver innovative and comprehensive protection products to our customers while creating value for both AXA and our partners."
GoGoX co-founder Reeve Kwan said: "This collaboration will bring more comprehensive protection and enhanced service experience to our users and driver partners.
"In the future, GoGoX will continue to leverage the advantages of our platform data and licensed insurance brokerage, applying our technological expertise in curating and selecting various insurance products available in the market."
Last week, AXA Group decided to soon stop providing insurance for the upstream gas greenfield exploration and development projects.
The company's amended energy policy, which is set to go into effect on 1 September 2025, included a decision to discontinue providing cover to new gas fields.