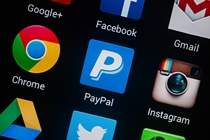 AXA Singapore has become the first insurer in Singapore and Asia to introduce live doctor consultations via live chat or video call by launching MyAXAHealth, a mobile health app.
MyAXAHealth app will provide the region's first mobile service to conduct live chat consultations with a certified GP.
Using video-calling technology available on smartphones, MyAXAHealth allows customers to directly connect with a GP to seek medical advice, obtain a medical prescription or request for a specialist referral.
The mobile app will also allow customers to manage their healthcare experience by submitting and tracking their health claims online.
Supported by the AXA assistance medical desk, customers will also be able to collect prescriptions from their local pharmacy and benefit from a specialist referral service.
Service rollout
AXA Singapore will be rolling out the live doctor consultation service to 5,000 users, comprising of employees and existing AXA customers within the next month.
Leo Costes, chief claims officer of AXA Insurance Singapore, said: "With the prevalence of personal mobile devices and increasing reliance on technology, there is a need to fill the gap of being able to gain access to medical advice anytime, anywhere.
"We found the perfect balance by bringing these two functionalities together with a single, one-stop app that is easily accessible via mobile devices."
He added: "Through this first launch, we hope to better understand the needs of our customers and assess the effectiveness and functionalities of the app. From there, we have plans to roll out this exclusive service to all AXA customers."