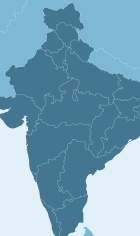 French insurer AXA has increased its stake from 26% to 49% in its life and general insurance joint-ventures (JVs) in India, Bharti AXA Life Insurance Co and Bharti AXA General Insurance Co.
The acquisition boosts AXA's existing partnership with Bharti in India, and demonstrates the commitment of both parties to further develop their operations in the country.
During the fiscal year 2014-15, Bharti AXA Life recorded INR4.7bn (€70m) of new business collected premiums, a yearly growth of 28% on average over the past three years.
AXA Asia CEO Jean-Louis Laurent Josi, said: "This transaction confirms AXA's long-term commitment towards the Indian insurance market and is another step in our development in Asia.
"India is one of the most dynamic insurance markets in the world and we remain fully confident in the capacity of our joint-ventures to continue building upon and developing our operations as an innovative and customer-focused insurer to offer services and products of high quality to our customers."