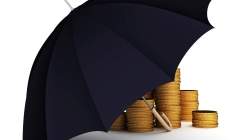 AXA has entered into exclusive negotiation with Genworth Financial for potentially acquiring 100% of Genworth Lifestyle Protection Insurance for €475m.
AXA said Genworth LPI has 4% market share of the creditor insurance market in Europe. providing credit and lifestyle protection insurance and noted the company has a broad distribution network based on well-established relationships with a wide range of leading financial institutions.
Over the past years, AXA added that Genworth LPI has built a strong competitive advantage with its proprietary IT platform providing centralized data and strong scalability.
AXA said the transaction would therefore complement its credit and lifestyle protection activities presence in key mature markets such as France, Germany and Italy and would provide entry into new markets with strong fundamentals, notably the Nordics and Southern Europe.
AXA's credit and lifestyle protection activities are currently operated by AXA Creditor.
The insurer noted a deal would also support the group's acceleration in high growth markets such as China, Latin America, Turkey and Poland.
Moreover, AXA believes that with Genworth LPI's strong relationships with major banks, insurance companies and auto finance providers, AXA credit and lifestyle protection activities would be able to double their portfolio of strategic partners in Europe.
The proposed transaction is subject to customary conditions, including completing a works council consultation process and obtaining required regulatory approvals, and should be finalised before the end of 2015.
Further financial implications of this transaction, which is expected to be modestly accretive to underlying earnings, will be disclosed at a later stage.
Commenting on the potential acquisition, AXA's deputy CEO, Denis Duverne, said this operation would be "another milestone" in AXA's ambition to become a leading global provider of credit and lifestyle protection.
Duverne said: "It would represent a unique opportunity to obtain a scalable footprint in Europe and capture additional business potential in high growth markets."
Genworth LPI provides a range of traditional lifestyle protection and credit insurance products, notably disability and unemployment, as well as life insurance.
Genworth LPI is headquartered in London with an established presence in Europe and an emerging presence in Latin America and Asia. Globally, it is present in 24 countries.
The company has approximately 800 employees, including significant operations in Shannon, Ireland, and additional regional service centres in Finland and Mexico.