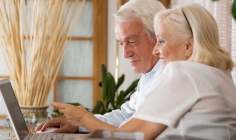 AXA Equitable has refined its long term care rider in order to make long term care (LTC) coverage available to more customers.
Mike Roscoe, head of life product development for AXA US, explained: "We examined the rules around our risk assessment experience and realigned them, which will allow us to make LTC coverage available to more customers."
He added: "While we have had an LTC rider available on all single life permanent products for many years, these modifications are oriented toward the changing marketplace that needs these benefits as never before as our population ages."
Flexibility
According to AXA Equitable, its LTC rider's flexibility means for clients in need of life insurance coverage, the life policy with the LTC rider can be used for life insurance or for long-term care or to potentially supplement retirement income.
The life insurer said the incremental cost of the rider can offer potential cost savings over "standalone" LTC coverage.
Furthermore, AXA Equitable said its simplified claim benefit process eliminates the need to submit receipts and allows clients to focus on their health and not worry about paperwork.
To put LTC in context, AXA Equitable said the baby boomers, born between 1946 and 1964, began turning 65 in 2011.
It says this is creating a population of older Americans who may need extended care for many years.
With advances in medical care producing longer lifespans, other factors are impacting the situation: families are more spread out geographically and both spouses may need to remain in the workforce longer.