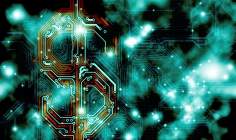 AXA is the top global insurance brand for the 8th consecutive year, with a brand value growth this year of 14%, according to Interbrand's Best Global Brand 2016 Rankings.
With a 2-position progression, AXA becomes 46th in Interbrand's Best Global Brands ranking.
AXA said the rankings show it is the 3rd best brand across all financial services and its brand value is now valued at $10.6bn.
Veronique Weill, group chief customer officer in charge of customer, brand and digital, and CEO of AXA Global Asset Management, said: "The AXA brand is an extremely valuable asset that is the flagship of our purpose, our values and our culture. Our brand strength is a driver of trust for our 103 million clients, a source of pride for our teams and attractiveness for our 130,000 distributors."
Interbrand said each year it is impressed by AXA's transformation. Commenting on AXA's brand, Interbrand said: "This is a brand that is growing by having the confidence to disrupt its own status quo. They have the ambition to change their category and the capacity to attract and retain the talent to make it happen. They are an inspiring brand that has humility and conviction. When they set out a promise you can be sure it will be delivered on."
Allianz climbs brand ranking
Allianz also improved its position in Interbrand's yearly ranking of the world's 100 most valuable brands.
In the Best Global Brands 2016 report recently released by Interbrand, Allianz climbed three notches to 51st place while its brand value increased by 12% to $9.5 bn.
Interbrand valued Allianz's financial results for 2015, the group's strategic focus on "True Customer Centricity", its digitalization approach and strong commitment to sustainable development.
Jean-Marc Pailhol, global head of market management and distribution at Allianz, said:
"Putting an even stronger focus on the customer is a key driver of the brand. Allianz has also introduced its new brand promise 'dare to, we're with you', because we want our customers to live life to the fullest."