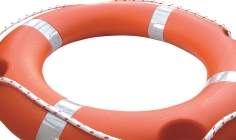 Aviva has launched two business protection products on the Aviva Life Protection Solutions (ALPS) online platform.
The insurer said the inclusion of critical illness benefit as an option on Aviva's Relevant Life Insurance – which provides individual death in service benefit for an employee -will make it easier for advisers to cover their clients' business protection needs in one application.
Aviva will also offer Business Life Insurance Options, which will provide life and critical illness cover for business clients.
According to Aviva, through the ALPS platform, with interactive underwriting, advisers can expect a straight-through rate of around 75%.
It added that the self-serve function allows advisers to deal with case administration at a time and place that suits them, with all policy documents stored online for simple access.
Louise Colley, Managing Director of Protection at Aviva, said: "Historically, relevant life policies have tended to only include a death benefit and terminal illness benefit, so I'm equally delighted that following extensive research and advice from external legal counsel, we are able to offer a fully-compliant critical illness benefit on our new Relevant Life Insurance."